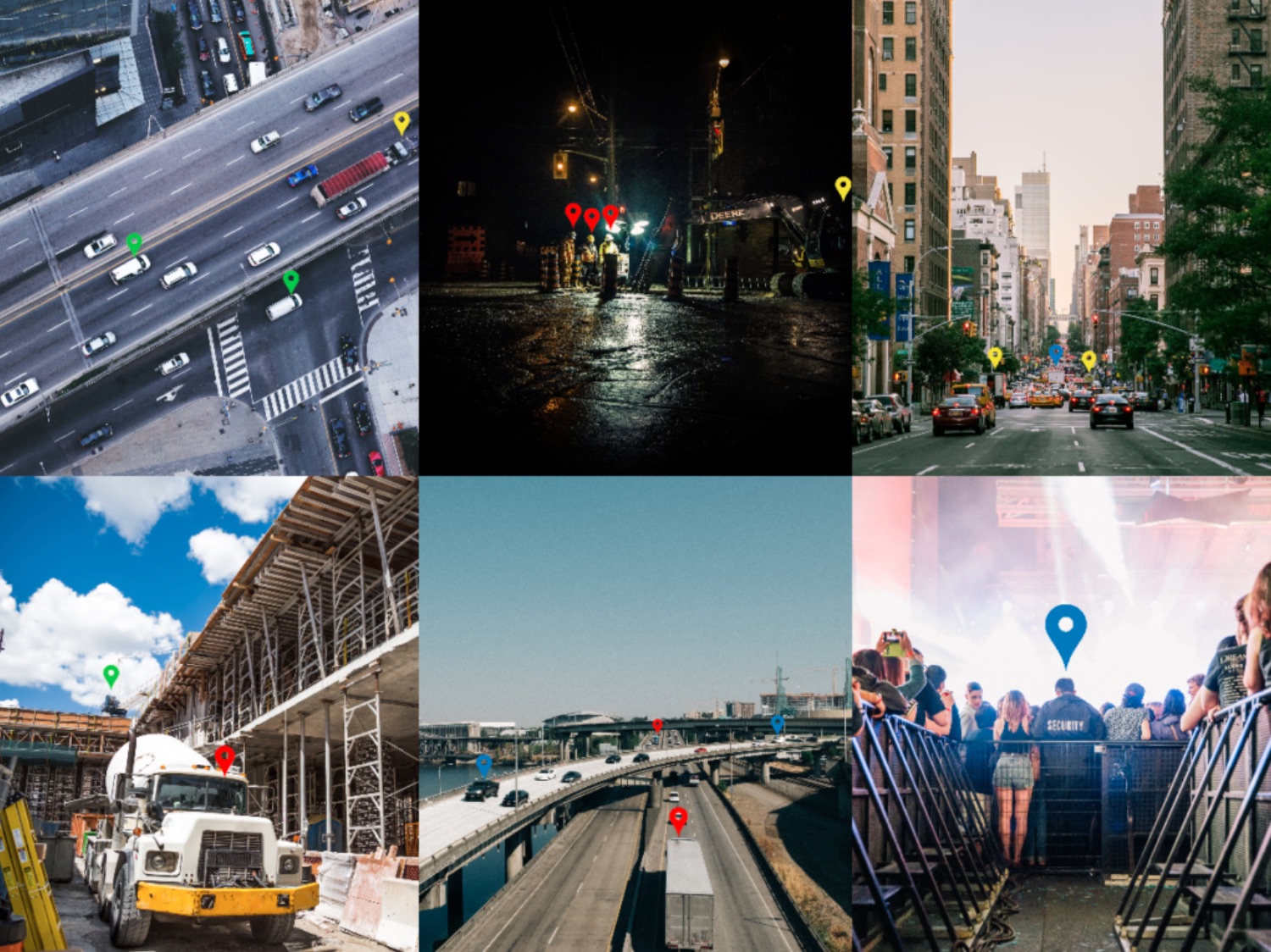 Your people can be everywhere at once. You couldn't be, until now.
iOnSite will transform the way your business runs. No matter where your employees are located or what they are working on, you'll know exactly what is going on in the field.
iOnSite is perfect for:
construction
transportation
mining
energy
recreation
sales
retail deliveries
service calls
events, and many more!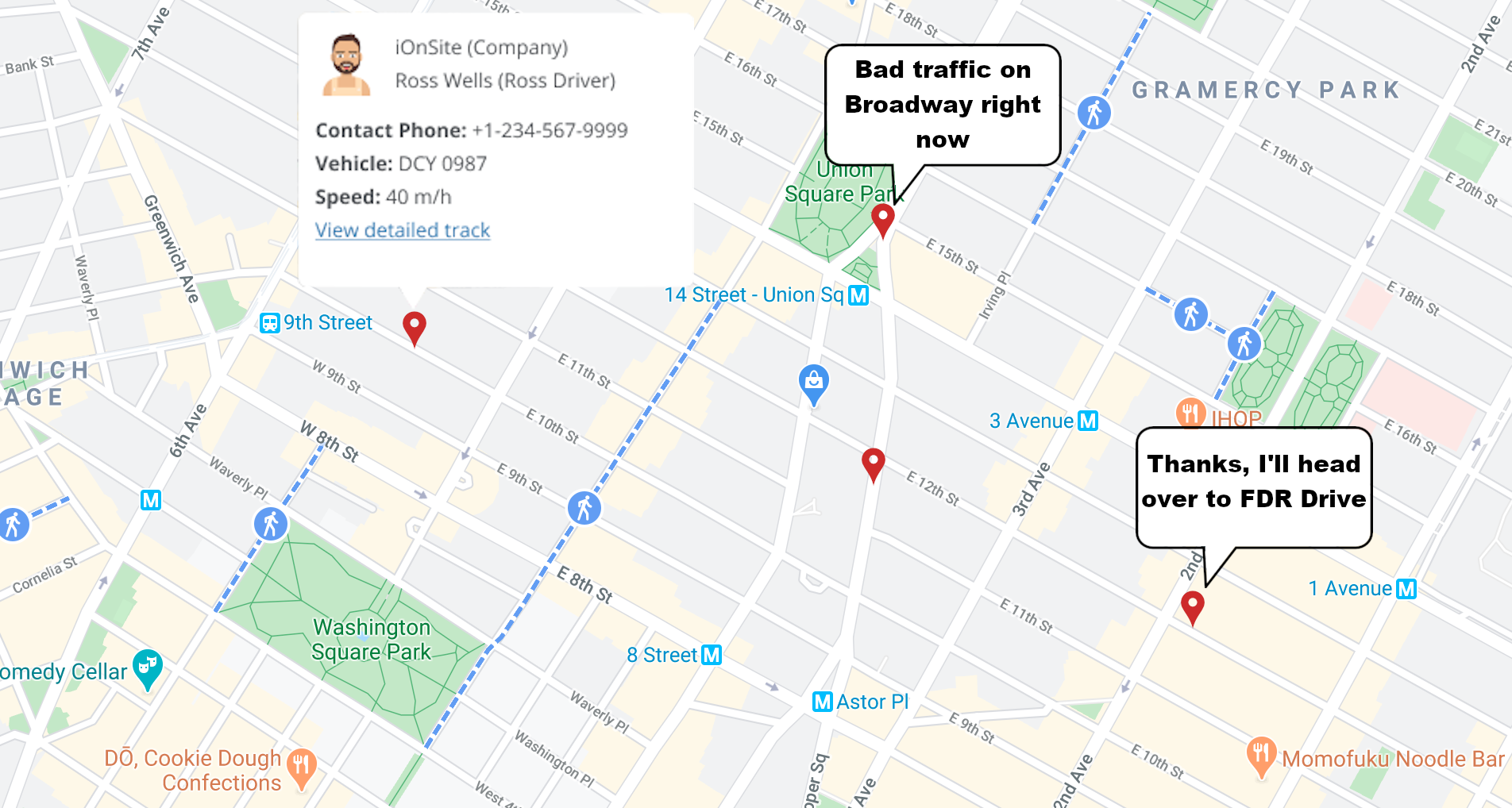 Real-time location of your personnel via mobile app
Instantly locate your employees and allow them to see each other as well for faster response times and better coordination.
In-app chats among field employees and the office
Improve workforce communication so everyone is always up to date. In-app chats are logged for future reference in your activity feed and reports.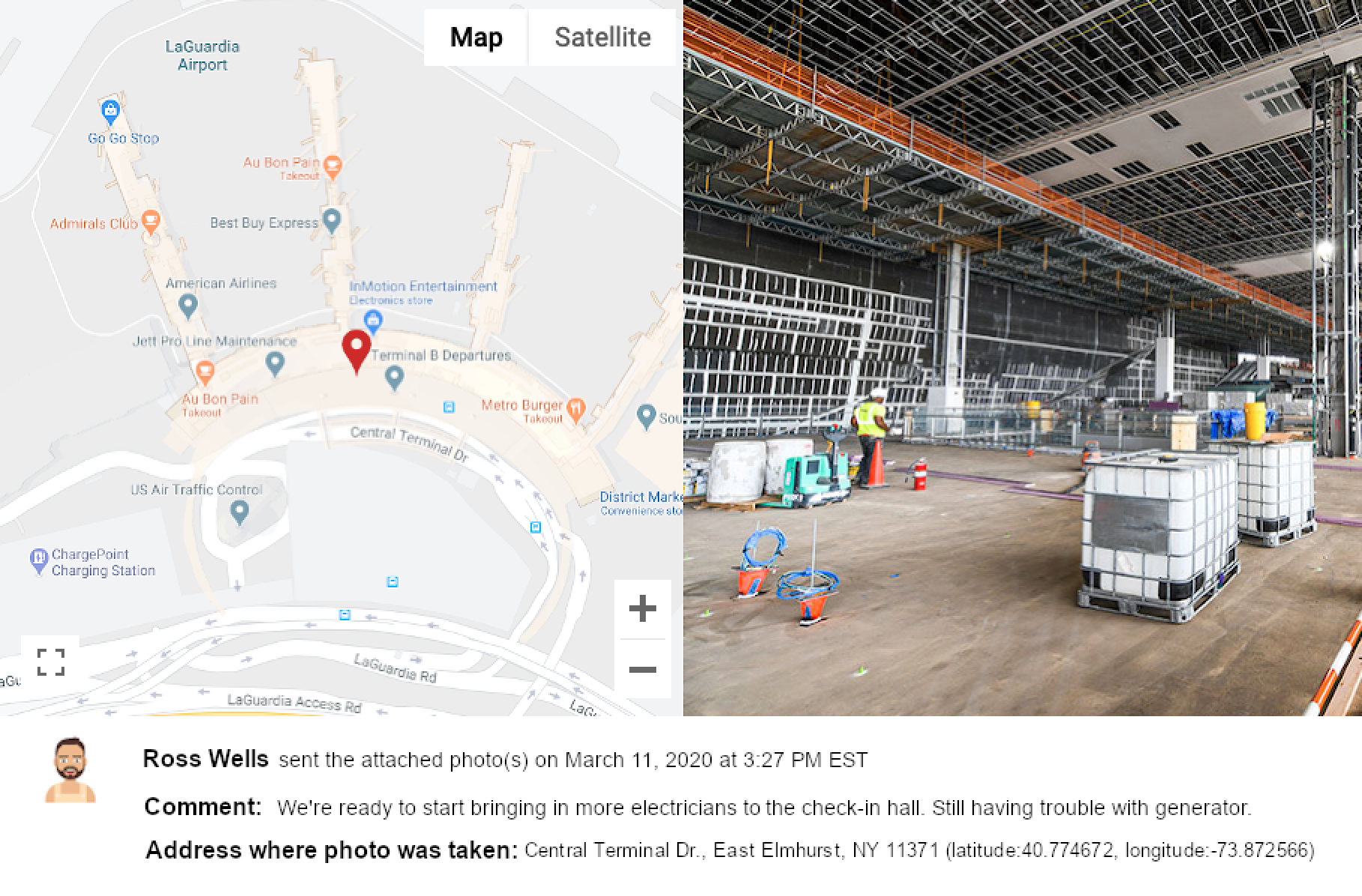 Unlimited geofences to trigger alerts or actions
Be alerted when someone arrives or departs a specific location. Automatically send instructions and/or photo requests upon arrival. Photo requests can be for pick-up, delivery, and/or documentation.
Receive geotagged photos for proof positive documentation
Besides receiving the photo(s), view the interactive map of precise photo location, address, coordinates, and any user comments. These photo reports can be downloaded and distributed and are included in your reports.

View, share, and archive the tracks of your users
Know exactly where your employee was at a specific time for dispute resolution or performance auditing.  View tracks from both live tracking sessions and archived reports.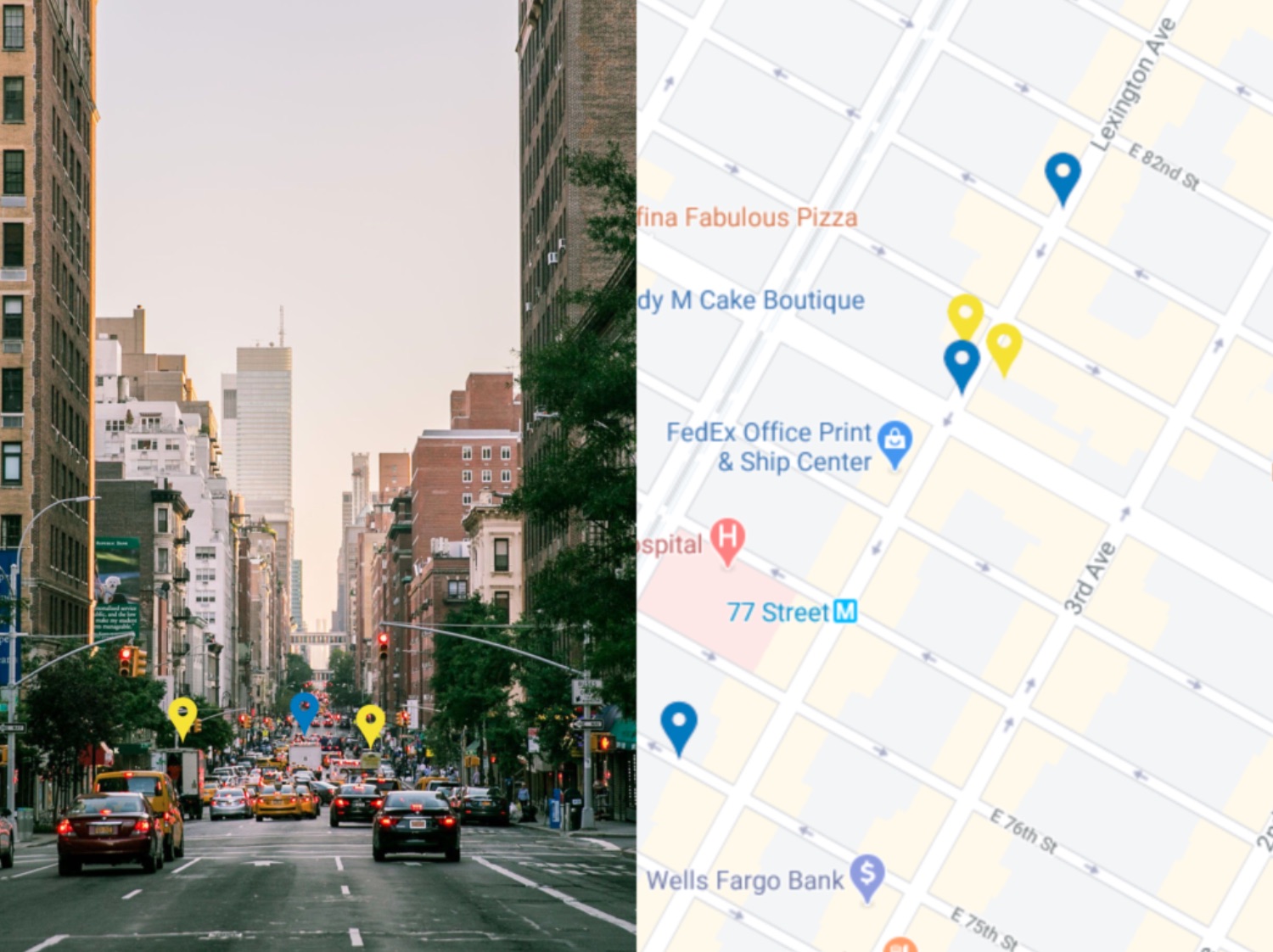 Share your live map with anyone
Share a live map of your employees with customers or other relevant parties. Allow them to see specific people or everyone in the session. Customers can track the progress of a delivery or service or confirm that your workforce is on the job.
Allow vendors or subcontractors to collaborate in your tracking session by adding their own personnel
View your subcontractors' employees as well as your own on the same map for a complete view of your job site. In return, collaborating subcontractors will have access to a live map of their employees through your subscription.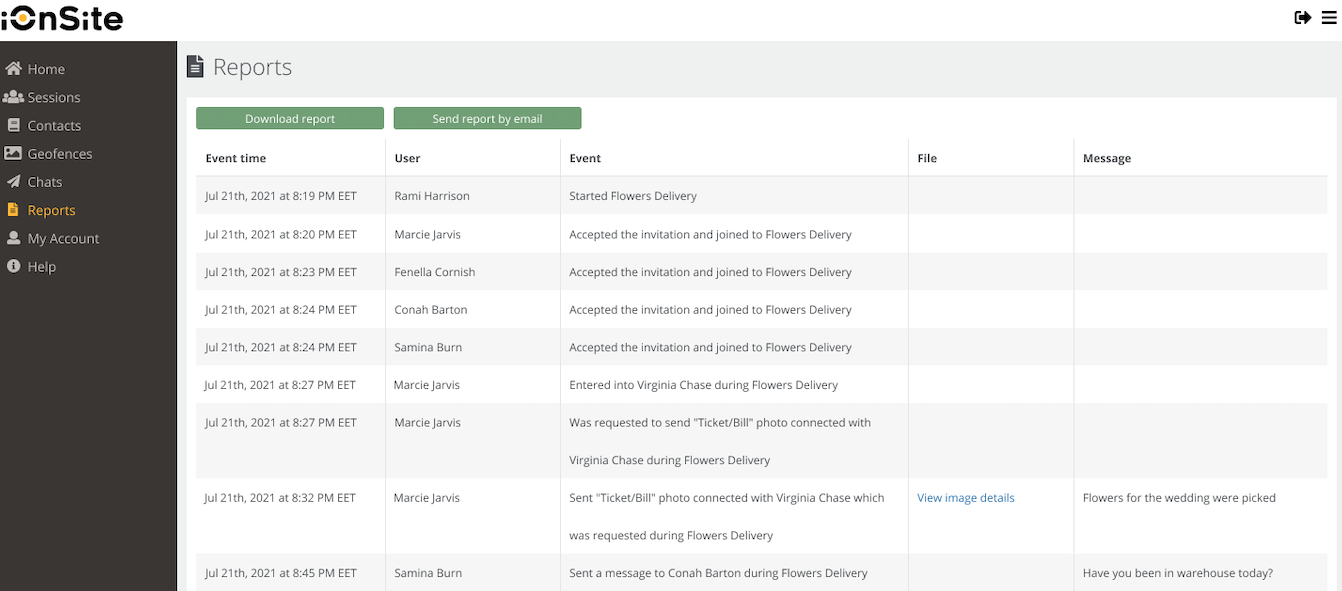 Customizable Detailed Reports
All of these key features are logged in your reports – chats, photos, location data, geofence activity, and more. Reports will be stored indefinitely in the cloud for the duration of your subscription but can be downloaded and distributed as you see fit. Reports can be customized and filtered by individuals, groups, or companies. Reports allow for quick and definitive dispute resolution.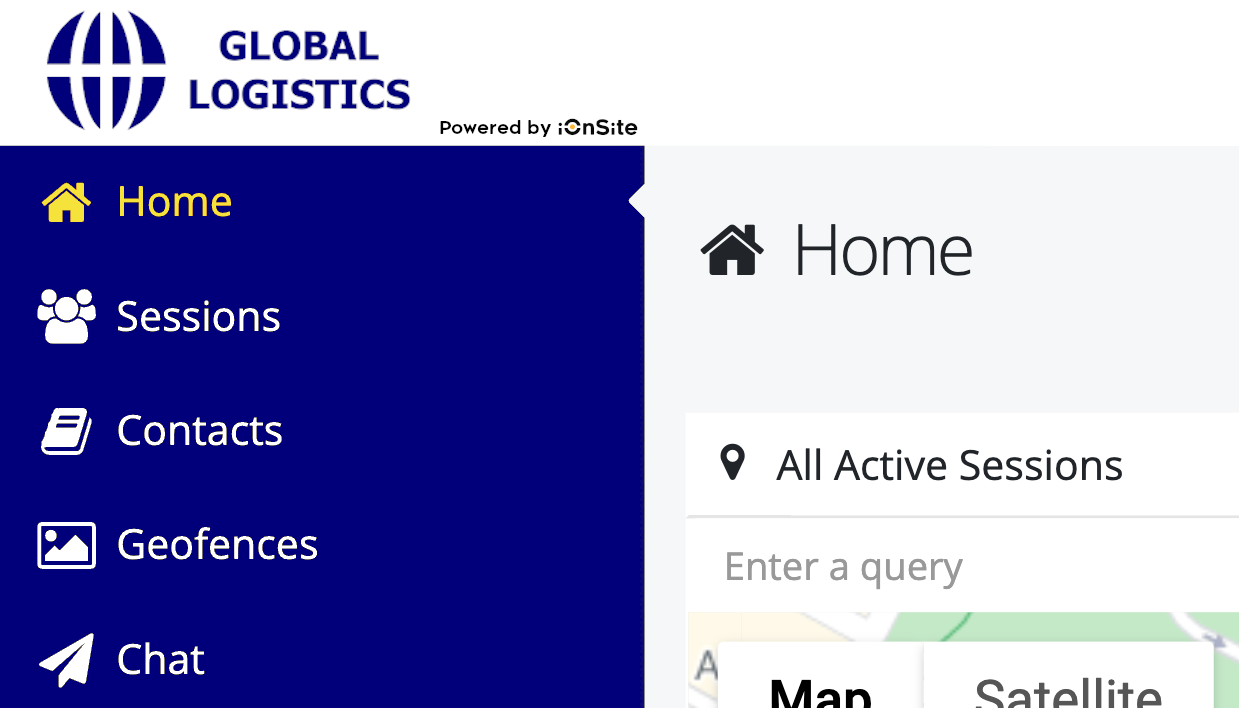 Balance business optimization with employee satisfaction and privacy
Your employees can opt out of tracking sessions or disable tracking at any time. Your privacy and security are important to us. Please review our TERMS AND CONDITIONS and PRIVACY POLICY.
Want to brand iOnSite for your corporation or industry's use?
White label versions are available. Contact sales@ionsite.com to learn more.